Before you buy a brand-new SUV out there in the modern-day marketplace, there is a sensible alternative waiting here on our lot that you really ought to carefully consider first...
With extraordinary levels of reliability, confident driving capabilities, connected technology, intelligent creature comforts, and all of the versatility that is necessary for your fast-paced life, we strongly suspect that a used Subaru Crosstrek SUV model here in North Franklin, CT. will be absolutely perfect for you and your needs!
Instead of buying brand-new, savvy SUV-shoppers certainly should think long and hard about purchasing a pre-owned Crosstrek instead. For a variety of compelling reasons, buying a gently-used Subaru model like the Crosstrek is a very smart road to go down.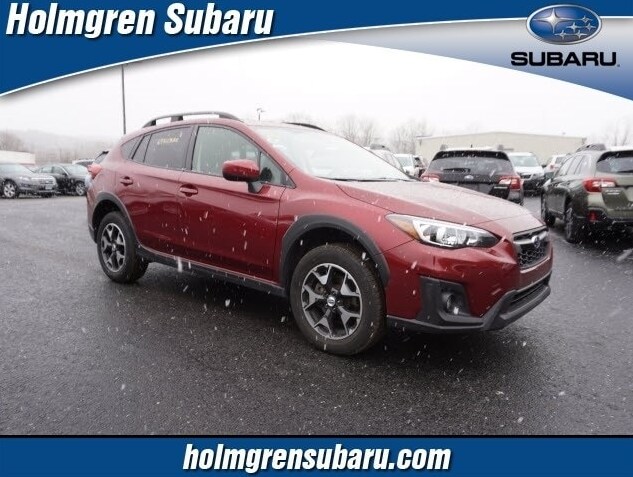 We always tell our guests who wisely work with us that buying a used Subaru Crosstrek is an intelligent idea. Are you wondering why? Check out the list below to discover why our pre-owned Crosstrek SUV models are so remarkably attractive!
Since these Subaru Crosstrek SUVs have been gently used, then our dealership is able to offer them to shoppers like you for extremely compelling and competitive price points
When you buy a pre-owned Crosstrek as opposed to a new one, you can then avoid the steep depreciation which is inevitable as you drive off of a dealership's lot with a new car
The Subaru Crosstrek offers the highest residual value in its class for three years in a row, according to ALG
The Crosstrek also has the lowest 5-Year Cost-To-Own in its segment as well, according to the Kelley Blue Book
A truly amazing 97% of all Subaru cars and SUVs that were sold in the last decade are still operating smoothly on the roads to this very day, so you can always rely on a used Crosstrek model for many miles to come
Come get behind the wheel of a used Crosstrek SUV here at Holmgren Subaru today!