Holmgren Subaru Has Great Deals on New and Pre-Owned Subaru Inventory During Construction
If you've ever had renovations done in your home or office, then you know what it's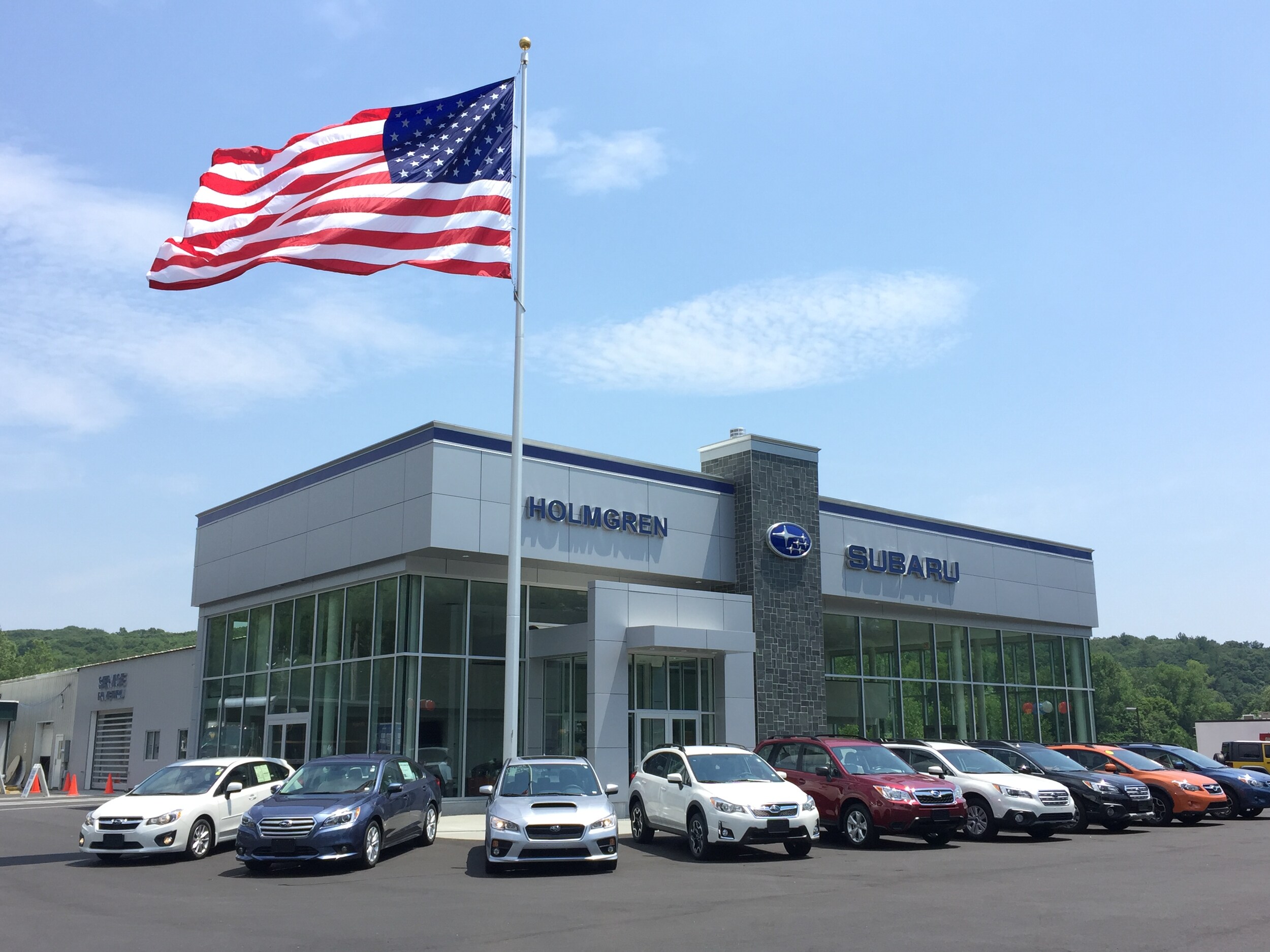 like: the constant noise, mess and the disorder can be somewhat stressful. While we've been experiencing a bit of renovation-related stress these past few months, it will all be worth it in the end.
We're expanding our space here at Holmgren Subaru and are getting very close to the "big reveal" and showing you around. In fact, we had you in mind-front and center-when undertaking this venture. We want to improve the experience of every driver that walks through our doors. In addition, we are making some eco-friendly upgrades to reduce our footprint and make Holmgren Subaru even more "green." 
How does this construction benefit you, as a potential customer? In a few ways. First of all, we're open during the renovation so don't let the hammering scare you away. Secondly, space is currently at a premium, so we've priced our new Subaru inventory to move! Get in on a great deal and take your favorite model - be it a BRZ, Outback, Forester, Impreza, Legacy, WRX or Crosstrek - for a test drive.
Here at our dealership you'll find not only fantastic prices but also great finance rates. Whether you're in the market for an auto loan or lease for your new ride, our team of professional finance gurus are standing by and ready to answer any of your questions.
We look forward to your visit to our dealership located conveniently in North Franklin, CT. We are proud to serve drivers from this area as well as nearby Hartford, Middletown, New London, or Norwich, CT.
Step Inside the Newly Designed Holmgren Subaru for a New Car-Buying Experience
Have you done any home renovations? One of the things you might think while going through the process is, "Ugh, why did we ever decide to do this?" After the renovation is complete, however, you stand and stare in awe of your new bathroom or updated kitchen and ask another question: "Why did we wait so long to do this?"
Upgrades and renovations can be stressful in the moment, but the results are worth the work and inconvenience. At Holmgren Subaru, we are excited to show you our new renovation. Here you'll find a state-of-the-art, eco-friendly showroom, a new, expanded customer lounge with an internet café with complimentary Wi-Fi, and a newly expanded and completely renovated children's area.
Those are great perks, but there are even more. We now offer Express Service and expanded hours including Express One-Hour Delivery and later evening hours, and perhaps best of all: a newly expanded inventory of beautiful new Subaru vehicles.
We're so excited about all of these improvements and look forward to showing them to you soon. You'll find our dealership at 3 New Park Avenue, North Franklin, CT, 06254. Contact us if you have any questions before you arrive or would like to set up a time to have your vehicle seen in our service center.
We're located just a short drive from nearby Hartford, Middletown, New London, and Norwich CT. We look forward to your visit and to showing you around our newly designed dealership.