The 2022 Subaru Love Promise Customer and Community Commitment Award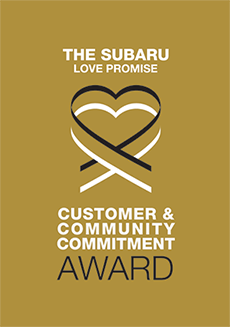 We've been nationally recognized for our dedication to our customers, our community, and the Subaru Love Promise.
We're honored to receive the 2022 Subaru Love Promise Customer and Community Commitment Award. This award nationally recognizes elite Subaru retailers who provide an exceptional customer experience at every interaction with Subaru. These retailers have also demonstrated an outstanding commitment to supporting passions and causes in their local communities in important areas such as the environment, community, health, education, and pets.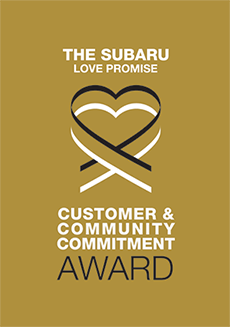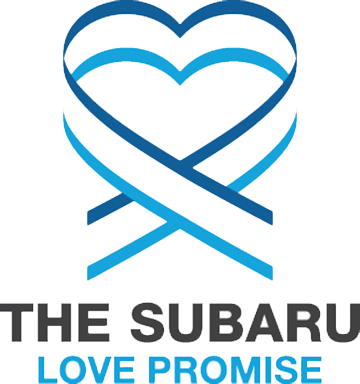 What is the Subaru Love Promise?
Subaru and our retailers believe in making the world a better place and the Subaru Love Promise is our vision of respecting all people. This is our commitment to show love and respect to our customers and to work to make a positive impact in the world.
How is Holmgren Subaru dedicated locally to the Love Promise?
Our Love Promise can be seen in various partnerships with local charities and non-profits. We're grateful for the opportunity, not only to be a part of our community, but to serve it as well.
Wings of Freedom Animal Rescue
Adopt A Highway, CT Fund for the Environment/Save the Sound
Franklin Elementary School
Community Speaks Out, Community of Hope, Holy Family Home & Shelter, Connecticut Food Bank
Sails Up For Cancer, Leukemia & Lymphoma Society, St. Jude
Love Promise Stories from Holmgren Subaru
Subaru and Holmgren Subaru believe in making a positive impact on the communities in which we live and work. We uphold that belief through our Love Promise Community Commitment. Every month, we select inspiring stories from customers and partners from around our area who strive to support our collective commitment and feature them here
People Helping People - Cheryl B
Community Speaks Out is humbly honored to have received a check in the amount of $10,000 from Holmgren Subaru from their annual Share the Love event as well as an additional check for $2500. Community Speaks Out is a non-profit organization whose mission is to improve the community by providing education, prevention, and resources to individuals and their families to access treatment and recovery. To be chosen by Holmgren Subaru as a recipient of such generosity validates the commitment that Holmgren Subaru has to its community including individuals who struggle with the disease of addiction. This incredibly generous donation will help Community Speaks Out to continue our work, which includes hosting family and youth support groups each month at our office, providing educational forums at schools throughout southeastern Connecticut, partnering with other agencies at wellness fairs, and organizing recovery activities including our annual Sober Softball Tournament and Community Speaks Out annual gala, where we will acknowledge the generosity of Holmgren Subaru. We thank the Holmgren Subaru family for your generosity and compassion and helping us do what we do….People Helping People.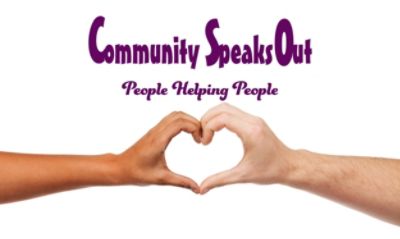 ---
Partnering to Give Financial Support to Patients - Robert D
For the past twelve years, Holmgren Subaru of Franklin, CT has been the most consistent and generous supporter for Sails Up 4 Cancer. We have a wonderful lasting relationship which has helped catapult us to one of the leading charities in southeast Connecticut. More recently, over for the past eight years, with the collaboration of the Share the Love Campaign, we have been the fortunate recipient of over $200,000. The donations from Holmgren Subaru illustrate how important a role they have played in our mission. Thanks to their generosity, Sails Up 4 Cancer has provided direct financial support to hundreds of families and helped to alleviate their agonizing stress. Each year we look forward to working with Holmgren Subaru and can assure them that every dollar will be going directly to cancer patients. For that, we are extremely grateful. Sails Up 4 Cancer is a "community centric" charity, meaning that the money we receive remains in and is distributed throughout our community. This is to a large extent a big part of Holmgren Subaru's philanthropic business model. Together, we are able to make a difference in the lives of those affected by Cancer in our community. Working with Eric, Dawn and the entire team at Holmgren Subaru for the past twelve years has been a dream come true for Sails Up 4 Cancer, and we look forward enthusiastically to twelve more.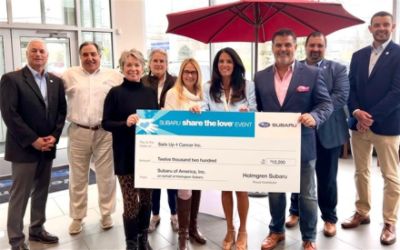 ---
Helping Make a difference for Ukrainian Children - Stacey G
We are so appreciative of Holmgren Subaru's ongoing support of our annual charity event! For several years now they have generously contributed to our pub crawl fundraiser, which has benefited a variety of causes. For 2022, we chose Save the Children's special emergency relief fund for Ukraine. Holmgren Subaru's donation will help provide food, clothing, shelter, and educational and emotional support to children impacted by the violence in Ukraine. The Holmgren family and their team of employees are continually looking for ways to give back to their community, and we are very grateful for their participation in our event. It is a pleasure to know them, and we look forward to many years of working together and sharing the love! Many thank you's Holmgren Subaru!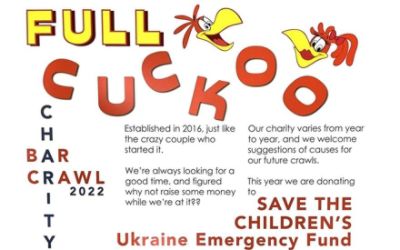 ---
Supporting Local Girls Scouts - Kelly C
Holmgren Subaru has been a longtime supporter of local families in our area. They have sponsored my son's baseball team since he began playing and for the past two years, and they have helped make it possible for girls from our local Girls Scout troop to achieve success by giving them the opportunity to participate in activities throughout the year. Holmgren Subaru purchased Girl Scout cookies to give away to their service customers, allowing my daughter to attend her first sleep away camp, last year. This year's Holmgren Subaru cookie give away will allow her to fulfill her dream of attending Camp Laurel in Lebanon, CT, an equestrian horseback riding program. In addition, Holmgren Subaru has committed to helping our troop achieve the Bronze award, by helping our troop plant trees in our community. We are very fortunate to have a local business that cares and helps to make a difference. Thank you Holmgren Subaru!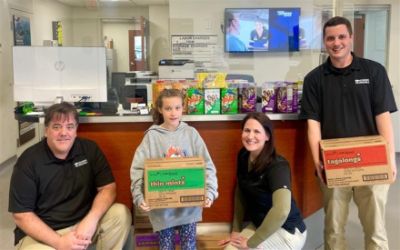 ---
Holmgren Subaru Helps Get Kidds Back to Camp - Phillip L
On behalf of all of us at St. James Episcopal Church, I would like to thank Holmgren Subaru for its continued support of our "Kids To Camp" program. We are so appreciative that Holmgren Subaru offers to help support a program that makes such a difference in the lives of so many children from Preston and surrounding communities. Their generous financial support goes to the Liz Harris Cannonball Scholarship Fund for summer camps. These camps include Boy Scout Camps, Griswold and Preston Park and Recreation Day Camps, Episcopal Camp Washington, Skills U.S.A, High School Training Camps and our Green Mountain Running Camp. It is so important to have local businesses like Holmgren Subaru that have continually shown us such a high level of support for so many years. Thank you again for all you do in our community. Phillip Ludlow
---
Holmgren Subaru Supports Evening of Elegance - Lisa K
The Evening of Elegance, Inc. Board of Directors would like to personally thank Dawn and Eric Holmgren for their generous charitable contributions over the past years. We are so honored that Holmgren Subaru chose to support Evening of Elegance, A Night of Giving, and our mission benefitting this year's charity recipient Community of Hope, Inc. Holmgren Subaru's donation will go a long way towards achieving our goals of community support, awareness, education and also those of Community of Hope, Inc. by supporting women affected by addiction, abuse, homelessness and or incarceration. With their generous contribution, we are pleased to recognize Holmgren Subaru as a Platinum level supporter.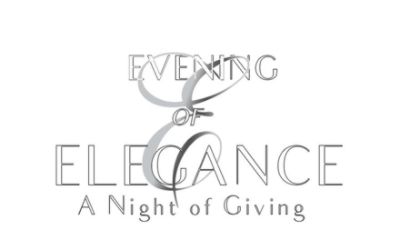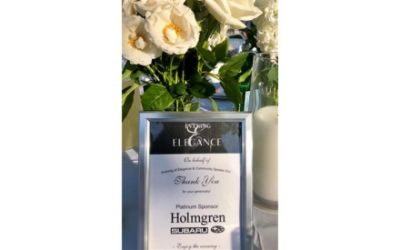 ---
Holmgren Subaru & WOFAR Help Save Underdogs - Kathy W
Wings of Freedom Animal Rescue is honored to have a wonderful relationship with Holmgren Subaru. We are passionate about our rescue dogs and Dawn and her team are always there to help us. On 10/23/21 Holmgren Subaru hosted us for an adoption event. As always they were welcoming and provided us with an awesome experience. It is so very nice to arrive to such a warm welcome, which continued throughout the day. Anything we needed, they provided. This year we even had a Holmgren team member adopt a dog! Now I want to tell you about Eleanor who was adopted from us in October. Eleanor was about 6 months old when she came to our rescue. She was in bad shape - she had demodex mange (see her before picture). Demodex is the result of a compromised immune system. We don't know how or why, but dogs, especially young dogs with compromised immunity, often end up with demodex mange. Demodex mites are present on all dogs (and actually humans as well). If the immune system is strong, which is the case when dogs are well taken care of, the body handles the mites. But when the immune system is compromised, the mites can take over. They burrow into the hair follicles and the hair then falls out. This also leads to secondary skin infections and swollen paws. Poor Eleanor lost so much of her hair that we didn't know what color she was. The mites make a dog very itchy and their paws are very painful. The good news is that the treatment is really pretty easy, an oral flea/tick preventative such as Bravecto or Nexgard, antibiotics and medicated baths. It takes some time for a dog to recover but boy are they beautiful when they do! (See the after picture of Eleanor). Eleanor was such a good girl while she healed - she was always good for her baths and wore clothes to provide warmth and protect her skin, without any fuss. Eleanor is a dog who was overlooked in a shelter because of how she looked. Our rescue is known for helping those dogs who no one else will and Eleanor is one of them! We are able to do this kind of work because of the support we receive from our community and Holmgren Subaru is a big part of that. We would like to Thank Dawn and her team for going above and beyond to help us "speak for those who have no voice"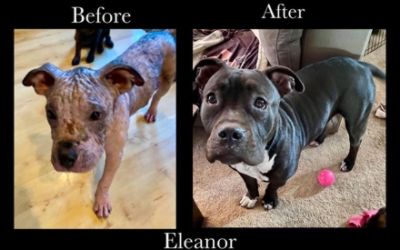 ---
Blanket Donation for Chemotherapy Patients - Melissa V
I want to send a huge thank you to Holmgren Subaru and especially Dawn and Eric Holmgren. Working with the Leukemia & Lymphoma Society, they generously donated 80+ blankets for patients receiving chemotherapy at Backus Hospital's infusion centers. Dawn, Eric and their team delivered the blankets to us, along with messages of encouragement for the patients receiving the blankets. The messages are greatly appreciated by the patients. These messages are truly inspirational and come from the heart. The blankets will be shared among three sites where patients receive their infusions. I have been told by patients who received these blankets in the past, that these are "the best blankets ever"! Patients often get cold while receiving infusions and these blankets will be put to good use. Nothing better than a warm fuzzy blanket to take the chill off. Working with Dawn was great, she was very engaged in helping our patient population, and made the whole process a breeze. I can't wait to see the faces of the patients when they get their blankets and their messages of encouragement, it's going to be awesome! Thank you again for all you do in our community and especially for patients fighting the tough fight, it is appreciated and I look forward to working with the Holmgren team in the future. Melissa Vargas Oncology Nurse Navigator, Backus Hospital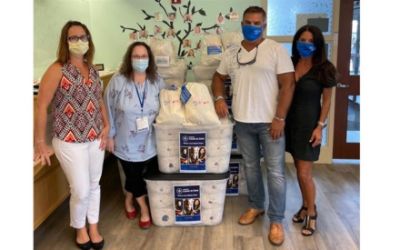 ---
Partners in Helping Those Fighting Cancer - Bob D
The best way to describe the impact that Holmgren Subaru and Share the Love, has on Sails Up 4 Cancer, is to share the comments and testimonials from the families we have helped. When SU4C receives thank you letters, we cannot help but feel overwhelmed with emotion in knowing that the small things we do together, have such a tremendous effect on those battling cancers. "I want to thank you on behalf of my patient S.K. for your generous gift allowing her to buy clothing for her children for school." "We are so grateful your Spinnaker Fund is able to help ladies such as B.H. Without your help, she and others would go without the necessities they need so badly." P.M. "The SU4C Board saved my life in more ways than one, I can't say thank you enough. Your organization are true angels and have made life less stressful and that means so much." B.D & Family "Your contribution clearly will help my father L.P. with the costs and, more importantly, brightened his day knowing that others are helping him through this difficult time." K.W. "Our mission is to *optimize the health and well-being of the people in our region, that means everyone, not just those who can afford it, and your contribution helps us do just that." VNA of SE CT "There are not enough words to express my thanks for the Spinnaker Fund Grant I received from you. I put it toward paying my mortgage for July. I have no income coming in at all and am trying to keep my house and thanks to you one more mortgage payment has been made." B.F. The above thank you notes are but a small and random sampling from the hundreds we receive. Holmgren Subaru has provided us the much-needed funding to make a difference in the lives of these people. Sails Up 4 Cancer is just the conduit that makes this happen. We cannot do it alone and achieve the same results. Simply put, we count on the financial support from community corporations to help us help others. Sails Up 4 Cancer cannot thank Holmgren Subaru enough for their continuous support to SU4C and for their help to those battling cancer. With that said, Holmgren Subaru is our most valuable community centric benefactor, and we are honored to have been a recipient of their generosity since 2012.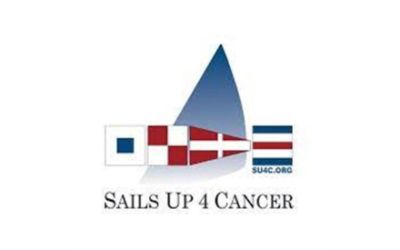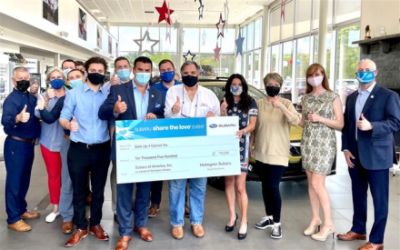 ---
Holmgren Subaru Supports Community Speaks Out - Cheryl B
Community Speaks Out is honored, humbled and so very grateful to have received $12,500 from Holmgren Subaru from their annual Share the Love event. It goes without saying that the Holmgren Subaru family cares about the surrounding communities and the people of those communities including those who struggle with the disease of addiction. Community Speaks Out is a non-profit organization whose mission is to improve the community by providing support and opportunities to individuals and families to access recovery. Holmgren Subaru's generosity will enable Community Speaks Out to continue to support individuals and their families in so many ways such as gathering at our monthly family support group, hosting recovery activities, guiding individuals to find treatment for their disease, providing educational forums at schools throughout southeastern CT, and participating in our newly formed siblings group; just to name a few. And, the best part, this is not the first time that the Holmgren Subaru family has extended their generosity and partnered with Community Speaks Out, as they have sponsored our annual gala, too! Community Speaks Out looks forward to continuing our relationship with the amazing team at Holmgren Subaru! Thank you, from the bottom of our hearts, for your compassion, your generosity, and for helping us do what we do best: People Helping People!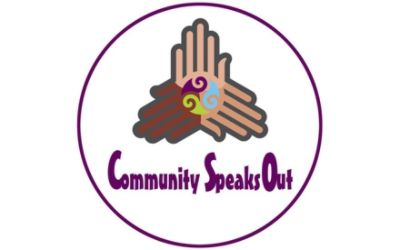 ---